Best Place
Beer HISTORY TOURS

The roots of Pabst Brewing Co. run deep in Milwaukee's proud brewing history. Our Best Place beer history tour is educational, enjoyable and filled with Gemütlichkeit
– German for friendliness and good cheer!




About our Best Place History Tours
Ticket Cost
$12 PER PERSON*
Freebies
1 PINT OF BEER OR SODA
For All Ages
+21 YEARS TO DRINK ALCOHOLIC DRINKS
Relive this colorful history as you learn how the Best and Pabst families grew the brewery to become America's largest by 1874.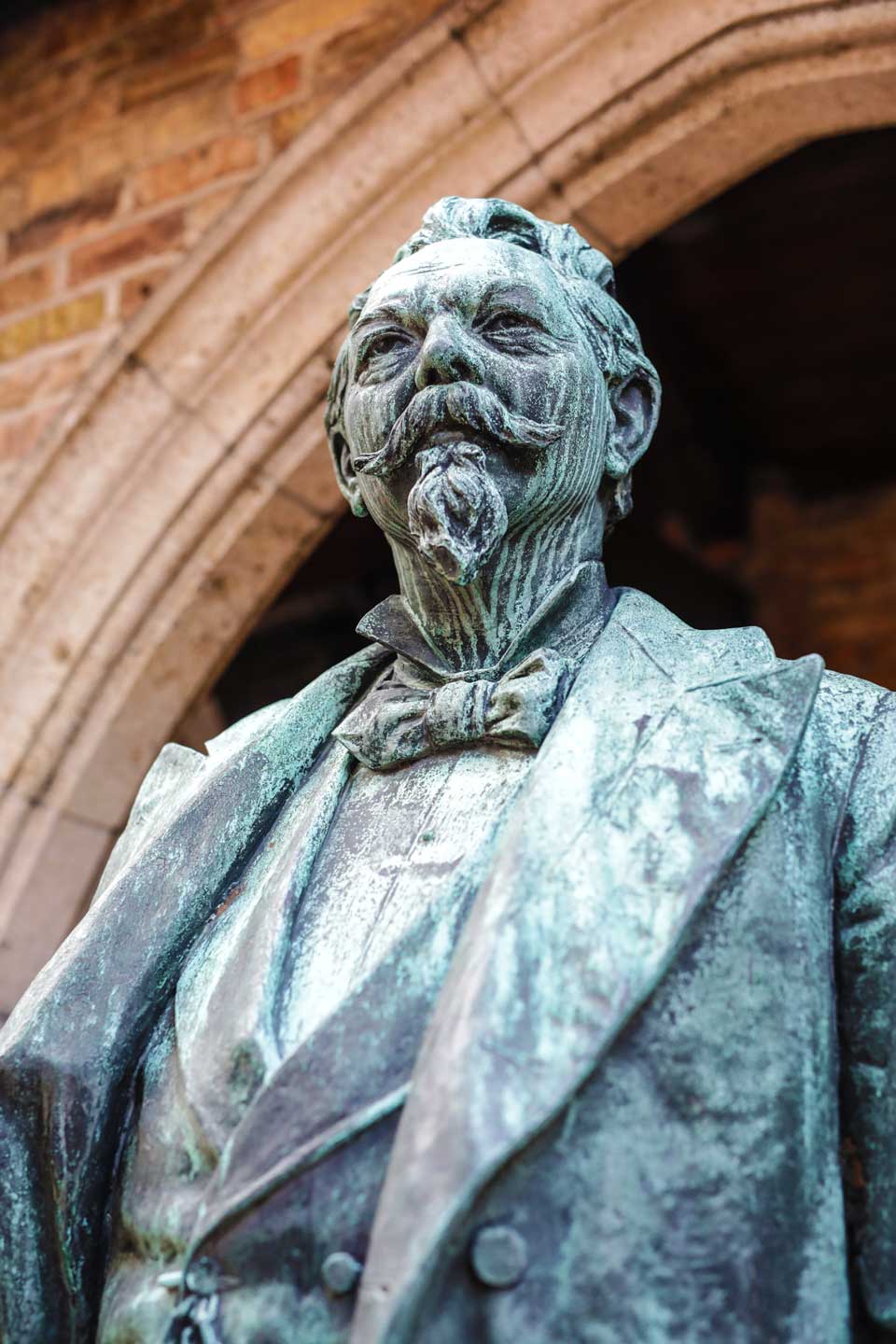 Ticket Breakdown*
Adults: $12
Seniors (60+), Military, & Students (w/ ID): $10
Kids under 13: Free
Best Place is ADA-Compliant and Wheelchair Accessible.
MON: 11, 1, & 3pm
THU: 11, 1 & 3pm
FRI: 11, 12, 1, 2*, 3* & 4*pm
SAT: 11, 12, 1, 2*, 3* & 4*pm
SUN: 11, 1 & 3pm
*Due to special events, some tours may be canceled, which we'll note on our ticketing site.
Guests say it best!

People from Milwaukee, the Midwest, and abroad love the historic brewery tour at Best Place.

"I highly recommend experiencing the historical reminiscing of the Pabst Brewery whilst sipping a fine, cold PBR."

"Historic brewery with everything you expect – nice people, old musty history and an amazing gift shop! Free parking on the street and a history sidewalk to read through before you even get to the brewery. Such a cool experience! I enjoyed the freshest $3 PBR in the pub before I left and enjoyed the outdoor patios. Such a great spot that will leave you feeling very nostalgic."

"I don't have much to add that hasn't already been said about Best Place. The tour was one of the highlights of our trip to Milwaukee. It was fun, entertaining, and educational. Our tour guide, Mike, was so knowledgeable and funny. Do yourself a favor and take this tour!"

"Every time I'm in Milwaukee, I make the pilgrimage over to West Juneau Avenue.  There is no better place in the world to be than the home of Pabst Blue Ribbon on a Friday morning drinking a fresh PBR. Best Place performs a lively historical tour and operates a gift shop with every PBR (and family brand) product you will ever need or want. One of the original beer halls serves great beer (obviously) and sells cans of the most delicious PBR Hard Coffee (with and without milk).  Learning the history of Pabst and Best while walking through the historical buildings of the landmark Milwaukee establishment was such a fun experience. I would highly recommend this tour to any and all Milwaukee visitors. But watch out for ghosts in the basement!"

"The coolest tour I've ever been.. I know a lot of craft beer enthusiasts love making fun of pabst beer, a.k.a. pbr but I never knew this beer had so much history! Makes want to appreciate this beer now Everytime I drink this. Plus, I had this fresh on draft instead of the cans I see in California which are probably few months old.. the history of this beer is legendary.. cheers!!!"

"Although Best Place at Pabst Brewing may no longer be brewing those iconic tall boys of delicious bubbly it is still a very cool spot to visit when in Milwaukee.
I took the tour of best place and found it to be very informative about Pabst beer, the brewery, the king, and Fred Pabst. Not to mention the tour included a few cold PBRs as well. Not only was the history and tour great, but also nostalgic when seeing the bottling line where Laverne and Shirley' s intro was filmed along with the iconic glove on beer bottle seen.
At the end of the tour we had a chance to stop by the gift shop that had everything Pabst. I picked up a couple of t-shirts, a hat, and some stickers.
Great time!"
Make It A Private Experience!
Schedule A Private Group Tour
Covid-19 Policy
Best Place is fully committed to the health and safety of patrons, clients and their guests, and staff members. Our staff is fully vaccinated and encouraged to wear a mask when working around others.
Best Place has a Covid-19 Safety Plan that's been approved by the Milwaukee County Health Department. Best Place complies with all local, state, and federal guidance regarding COVID-19 safety precautions. All reservations and deposits are transferable. Masks are provided for anyone that needs one. Capacity restrictions are implemented and adhered to when required. Tables, chairs, bathrooms, and other contact surfaces are cleaned and sanitized on a regular basis, at least once per hour. Best Place is committed to everyone's safety and well-being. We're all in this together, thank you for helping keep everyone safe!