Best Place Rentals for
Private Events

Planning a special event? Host it in style at the former corporate headquarters of the Pabst Brewing Co

.

Best Place at the Historic Pabst Brewery is an award-winning event venue in Milwaukee, Wisconsin. It's perfect for corporate meetings, holiday parties, fundraisers, retirement parties, concerts, birthday celebrations, and more!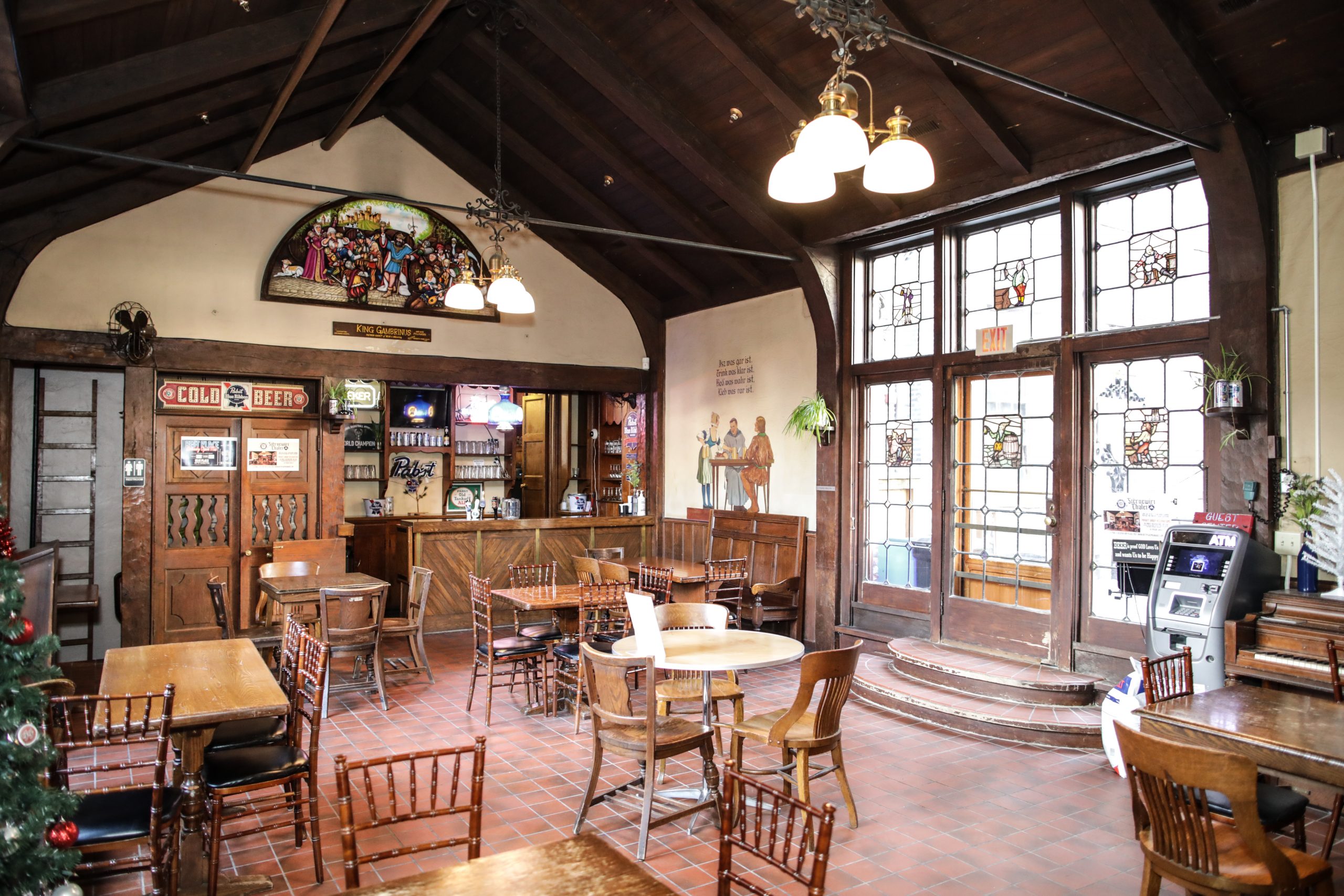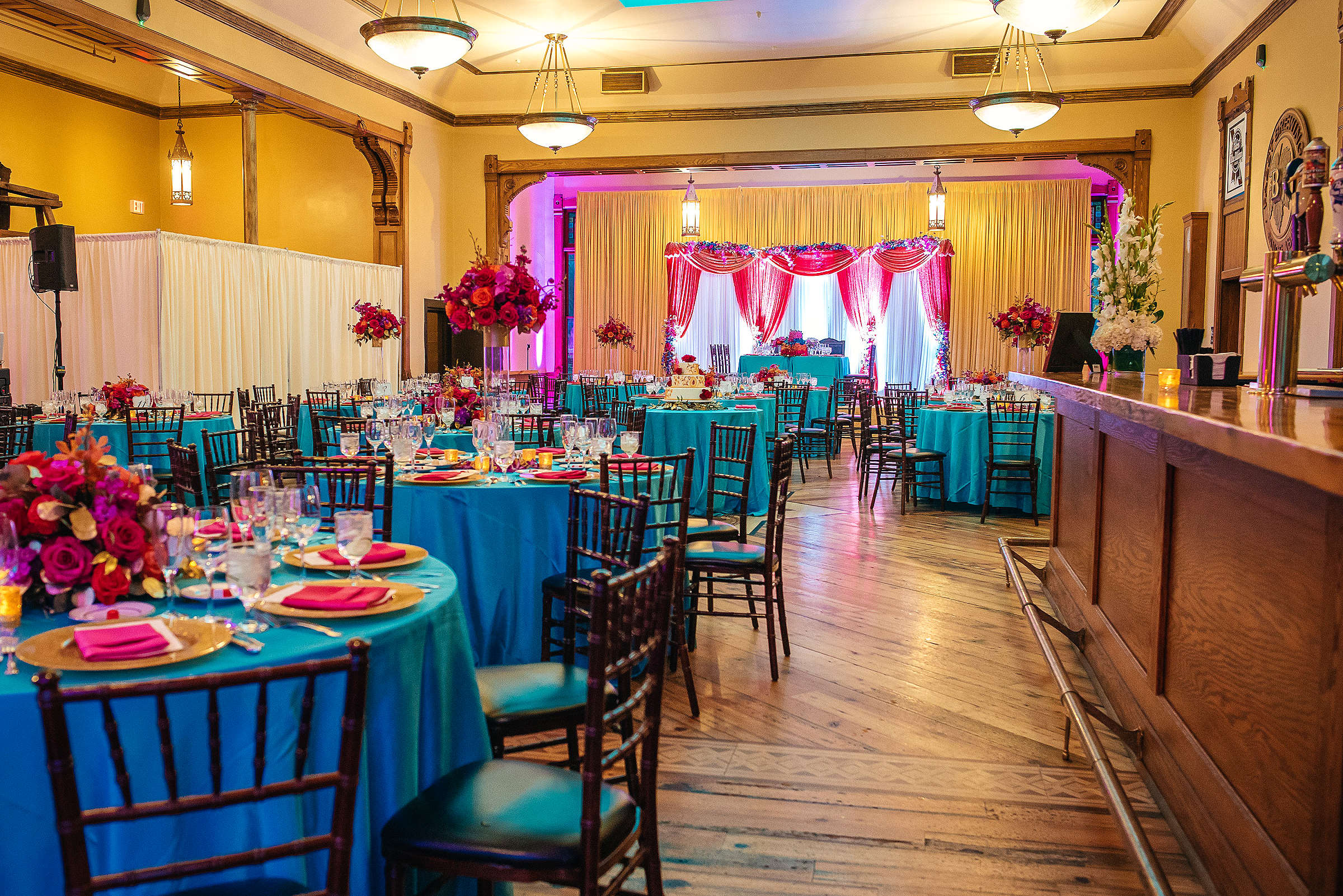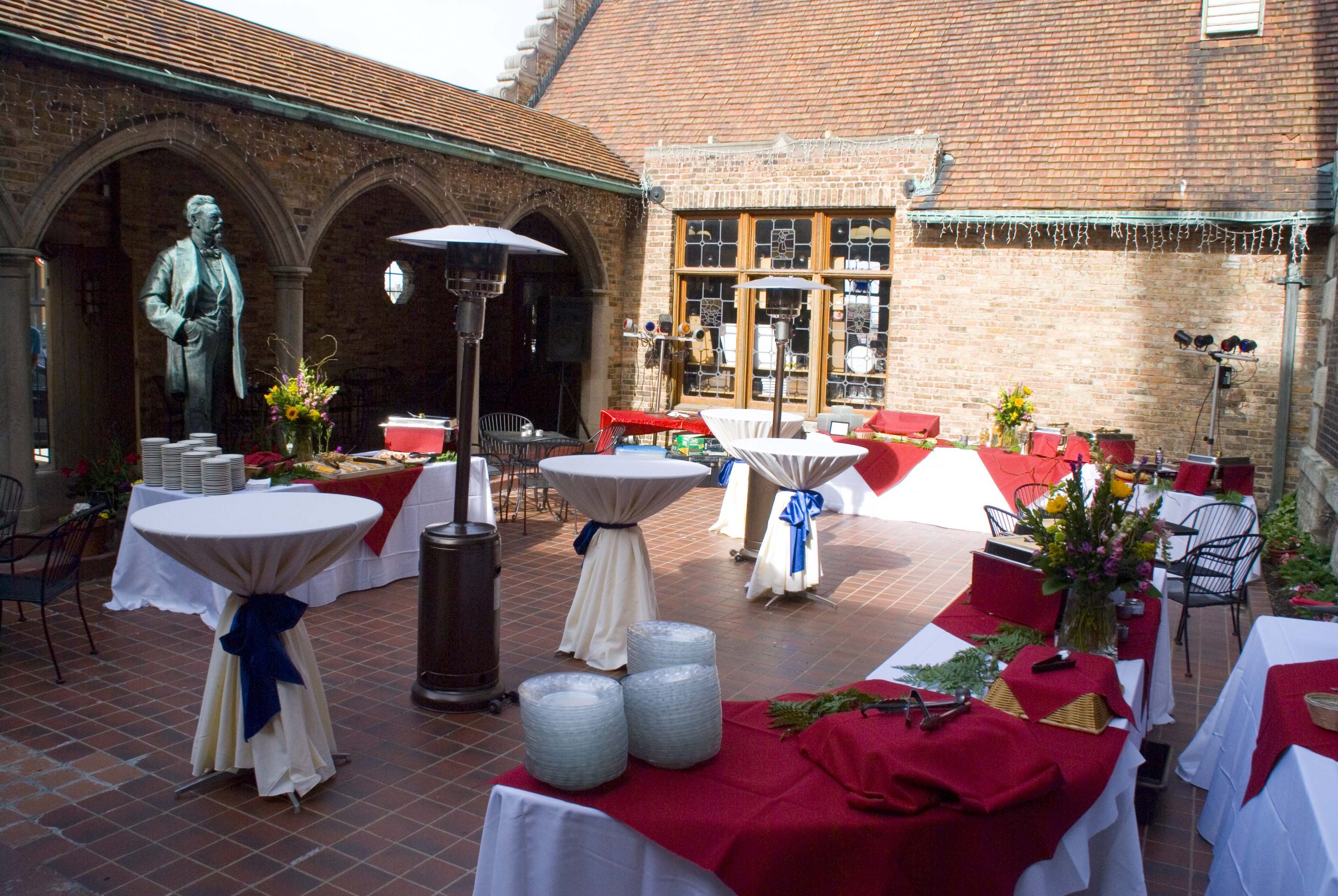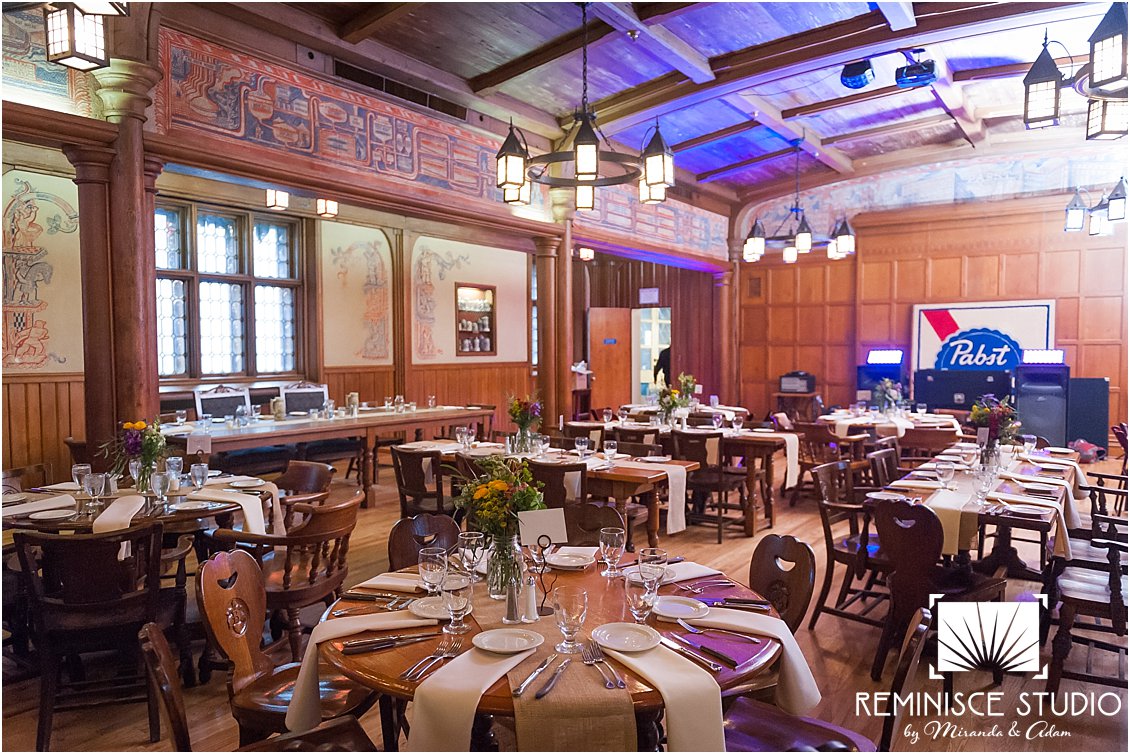 Find your space at Best Place.
THE GREAT HALL & SPEAKEASY
Built in 1880, now called Great Hall, this space was the original corporate headquarters of the Pabst Brewery, and still includes Frederick Pabst's office, the prohibition-themed "Speakeasy" bar, original stained glass windows, ornate woodwork, and cream city brick exterior.
Capacity: 250 people
Room Size: 60′ x 80′ (4800ft2)
Ceiling Height: 16′
Dance Floor: 25′ x 25′
Head Table: 16 people max.
Blue Ribbon Hall & Captain's Courtyard
Step back in time as you enter Blue Ribbon Hall, the corporate VIP center of the Historic Pabst Brewery. This German beer hall-style space comes complete with a second-story balcony, decorated with hand-painted fresco murals, iron chandeliers, hand-blown glass windows, and hand-carved wood trim.
Capacity: 150 people
Room Size: 45′ x 50′ (2250ft2)
Ceiling Height: 14′
Dance Floor: 25′ x 25′
Head Table: 12 people max.
Guest Center & King's Courtyard
The Guest Center, originally called 'The Sternewirt', is the historic tap-room of the Pabst Brewery where brewery tours would end and countless pints of Pabst Blue Ribbon have been enjoyed since 1934. The room boasts a beautiful wood-burning fireplace, original stained glass windows, an exposed beam vaulted ceiling, and the adjacent outdoor courtyard named in honor of the patron saint of beer, King Gambrinus, whose statue proudly stands ready to 'cheers' with anyone willing.
Capacity: 50 people (25 seated)
Room Size: 20′ x 30′ (600ft2)
Ceiling Height: 16′
Amenities Included for All Events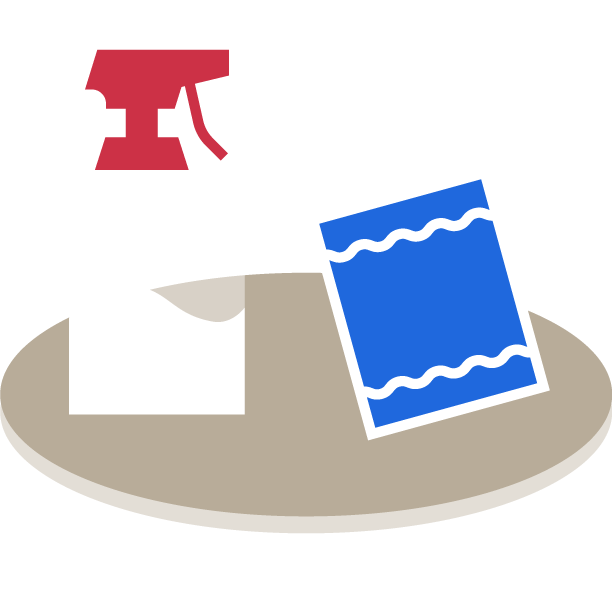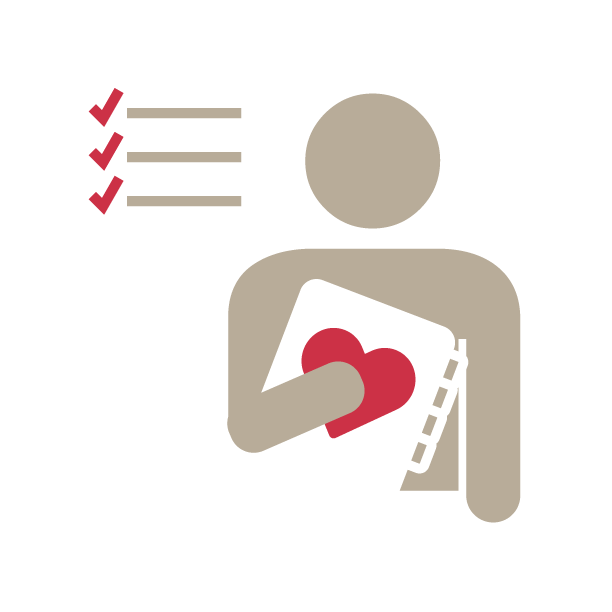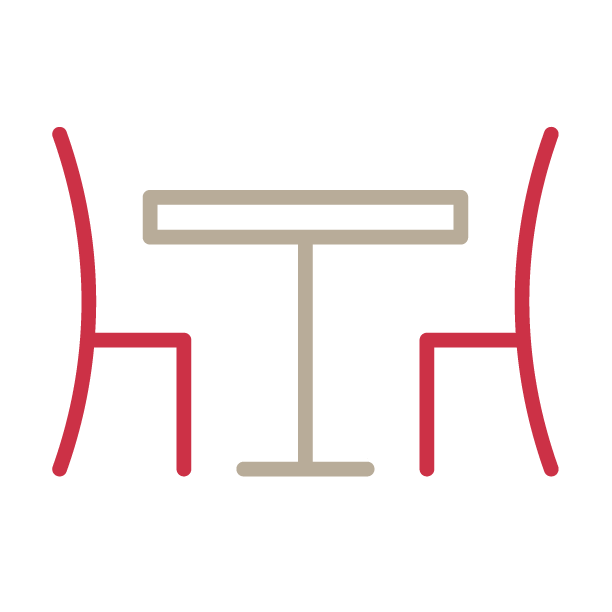 It's all in the details. Your questions answered:
Is a deposit required?
Yes, a deposit of 25% is required to secure a date. The full balance is due 30 days prior to the event.
When can we drop off decorations?
We allow drop-offs as early as the day before the event (with free overnight storage), or any time after 8 am the morning of the event.
What is your cancellation policy?
We will keep the non-refundable 25% deposit as stated in our contract. A sample contract is available upon request.
Is there an on-site caterer?
We do not have an in-house caterer, but we do have a list of approved caterers that we love to work with!
How early can we get into the venue?
Typically between 2-2:30 pm. Although, depending on the circumstances, we may be able to offer earlier entry.
When do we have to be cleared out?
We won't boot you out the door when your event ends, though we do ask that you leave within one hour of the end of the event.
Are there bar minimums or bar packages?
Our bar operates on a consumption basis.
We don't have a required minimum purchase, and we don't have rigid drink packages. We like to let you customize a bar package for your event. We can give you examples and better explain a consumption-based package upon request.
Do you provide a sound system or A/V?
Yes, we can provide microphones, an HD projector and screen, and a house sound system.
What is the parking situation for guests?
There is street parking available in front of the venue and in the surrounding Brewery District neighborhood. There is also a parking garage across the street managed by Interstate Parking, you can reserve spaces with that company.
How far in advance must I book your services?
We suggest as soon as possible as we are not such a well-kept secret anymore.
Is the venue ADA compliant?
Yes, we are fully ADA compliant. Passageways are 33′ wide or more, and the lift is 39′ x 60′.
How many bartenders will you staff?
We staff one bartender per 50 guests.
Are there restrictions on decorations?
No items are to be placed on the walls or hung from the ceilings (we suggest the use of easels which we can provide). All displays located within Best Place cannot be changed or removed. The use of glitter, confetti, sequins, sequins-confetti, or tinsel is prohibited. Tape, nails, tacks & staples are prohibited. Only enclosed candles are permitted. Fogging and bubble machines are not allowed.
Unavailable – Blue Ribbon Hall & Captain's Courtyard
Unavailable – The Great Hall & Speakeasy
Unavailable – The Guest Center & King's Courtyard
Guests say it best!
Milwaukee, the Midwest, and abroad love BEST PLACE's helpful staff and beautiful venues.

"I have been here for several events over the years. The space is great because there is a lot of history behind it. Between weddings, Yelp elite events and swing dancing, the place is multi-functional. I highly recommend this place to anyone who needs to rent a space"

"Formerly a schoolhouse then boardroom for Pabst executives. Now a hip tavern with lots of great nostalgia. Best Place is a must see for newcomers or out of town visitors alike. The interior is adorned with lots of cool stained glass, hand painted murals, hand carved wood, vintage fans & enormous statues of King Gambrinus & Captain Frederick Pabst."

"I love this place. Such a historic location and inspiring that it stayed open even after Pabst closed in Milwaukee in 1997. It is now the centerpiece of this new amazing neighborhood. Definitely a must see for anyone visiting the area. The building dates back to the 1800s. The inside is like walking into a time machine. Lots of great events. I've done Superbowl parties here. Last week I went to a swing dancing night. So great."

"Only thing better than the venue is the staff!"

"This is such a pretty venue. I was prepared to give my friend a lot of crap call him a hipster for having the wedding at Pabst but I dropped all that when we walked in. This is a beautifully restored building and it has so much charm. The outdoor courtyard was a picturesque area for the ceremony and the both the bar for the cocktail hour and the main hall we had the reception in were cozy but easily accommodated our crowd. Staff were really great keeping both drinks and nibbles flowing during the cocktail hour and into the reception.
Also I love that the statue of  King Gambrinus looks pleasantly buzzed. So perfect.."

"This was one of the coolest places ever! A large group of friends rented out the banquet hall area for a formal dance party. There were lots of little historical displays are a sweet balcony to hangout on. There was also bar service and a nice front courtyard that was beautiful and probably would have been one of the best areas if the weather had permitted. We'll be going back this winter and I can't wait!."
Covid-19 Policy
Best Place is fully committed to the health and safety of patrons, clients and their guests, and staff members. Our staff is fully vaccinated and encouraged to wear a mask when working around others.
Best Place has a Covid-19 Safety Plan that's been approved by the Milwaukee County Health Department. Best Place complies with all local, state, and federal guidance regarding COVID-19 safety precautions. All reservations and deposits are transferable. Masks are provided for anyone that needs one. Capacity restrictions are implemented and adhered to when required. Tables, chairs, bathrooms, and other contact surfaces are cleaned and sanitized on a regular basis, at least once per hour. Best Place is committed to everyone's safety and well-being. We're all in this together, thank you for helping keep everyone safe!